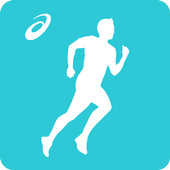 The Description Of Runkeeper
Everyone. Every run. Join the community that helps people get out the door and stick with running forever! Track exercise, set goals, sweat, and see progress along the way. Whether you're working your way up to tracking a 5K goal or deep into marathon training, use the GPS app trusted by 50 million users and counting.

OVERVIEW
• Track Workouts - Go for a run, walk, jog, bike, or any activity really. With GPS, you'll get a clear view of your training in real time.
• Set Goals - Have a race, weight, or pace in mind? We can coach you to get there.
• Follow a Plan - We have personalized routines to fit into your busy schedule. And helpful reminders, just in case.
• Stay Motivated - Join challenges, snag exercise rewards, and share achievements with your friends.
• See Progress - This whole running thing works. You'll see the sweat and we'll show you the numbers to prove it!

TOP FEATURES
• Running Groups - Create a custom challenge, invite friends, track each other's progress, and use the chat to cheer each other on.
• Audio Cues - A motivating voice that you can customize to relay your pace, distance, and time.
• Training Plans - Make major progress by following a plan. We'll be here for you every step of the way.
• Routes - Save, discover, and build new routes with GPS.
• Challenges - Stay motivated with exclusive workout experiences and rewards.
• Partner Apps - Keep moving with the music you love with our Spotify integration. Connect with other top health apps like Fitbit, MyFitnessPal, and more.
• Bluetooth Connectivity - Wireless headphones and heart rate monitors make great workout companions. Also, sync Android Wear, Pebble, and Garmin watches in seconds.
• Stopwatch Mode - Easily add indoor cardio (treadmill, cycling) and gym workouts to keep full exercise log all in one place.
• Social Sharing - Upload your activities and more with your friends on Facebook and Twitter.

RUNKEEPER GO (Premium)
• Prescribed Workouts - Get a weekly workout schedule tailored to you.
• Progress Insights - See how your runs stack up to each other and get a full view of your fitness journey.
• Live Tracking - Whether it's training day or race day, share your location with family and friends.
Runkeeper Additional Information
Requirement:

Android 6.0+
Post a comment below
There are no comments yet.
Authentication required
You must log in to post a comment.
Log in