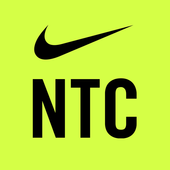 The Description Of Nike Training
Welcome to Nike Training Club, your Ultimate Personal Trainer. Get fit with 185+ free workouts from strength and endurance to mobility and yoga — featuring our world-class Nike Master Trainers in every drill.


WORKOUTS ANYTIME, ANYWHERE
Nike Training Club users love our short, body-weight only workouts to get the results they want even when life gets in the way.


PERSONALIZED WORKOUT RECOMMENDATIONS
Our daily "Picks For You" are based specifically on your routine. The more you train with Nike Training Club, the more personal your recommendations become.


GUIDANCE TO REACH YOUR GOALS
Our Workout Collections offer a set of recommended workouts and expert advice to help you focus your routine and make progress toward your goals. Get the body you want with Collections like Get Leaner Stronger Abs, Always Ready For the Beach, a 6-Week Guide to Get Lean, and more.


WORKOUTS FOR ALL LEVELS
The Nike Training Club workout library includes:
• Body-part focused workouts targeting your abs & core, arms & shoulders and glutes & legs
• Boxing, Yoga, Strength, Endurance and Mobility workouts
• Workout times ranging from 15-45 Minutes
• Beginner, Intermediate and Advanced Levels
• Low, Moderate and High Intensity
• Bodyweight only, Light and Full Equipment
• Time-based and Rep-based options


And if that's not enough, get motivated by some of your favorite athletes with their inspired workouts:
• Isaiah Thomas
• Sydney Leroux Dwyer
• Michael B. Jordan
• Cristiano Ronaldo
• Serena Williams
• Kevin Hart
• Kyrie Irving
• Rory McIlroy
• Alex Morgan
• Ellie Goulding


ALL YOUR ACTIVITIES COUNT
Enter and record other activities you do, like basketball, spinning, studio classes, and many more, all so you can keep track of your fitness life.

And don't forget — Nike Training Club also syncs your workouts with Google Fit.


TRACK YOUR RUNS
Run with Nike Run Club, and all your runs will be automatically recorded in your activity history.
Nike Training Additional Information
Requirement:

Android 5.0+
Post a comment below
There are no comments yet.
Authentication required
You must log in to post a comment.
Log in